The Founding of Fairhaven Children's Home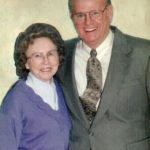 Fairhaven was founded on the first Sunday of 1966…
by Bro. & Mrs. Harold Brown.
The Lord had given them a burden for children fifteen years earlier.  They had been praying all of those years that He would show them the time  and the place for the Home.
Faith, Prayer and a Few Dollars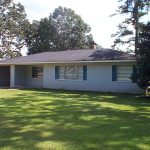 The Brown's didn't know how to start a children's home but when the Lord impressed upon Bro. Brown that this was the time and that this was the place, he and Mrs. Brown knelt down in the parsonage of Pilgrim Rest Baptist Church.
They placed the few dollars they had on the bed and prayed a simple prayer…   "Lord, here we are, and here is our home.  If You will send the children, we will have a children's home."
Before they moved out of that three bedroom, one bathroom parsonage, they had thirty-four children.
"The Path That We Have Trod"
This book, "The Path That We Have Trod", was written by my mother in law, Mrs. Harold Brown, but known to everyone here at Fairhaven as "Sweetie".
I had wanted her to write this introduction, but her health is not good at this time.
This book is simply the story of the path of life that she and her husband, Brother Harold Brown, shared from the time they were very young until God led them to start the ministry to children. It describes their walk of faith for so many years and some of the trials they faced.
As with everything that is accomplished through Fairhaven, whether here or halfway around the world, the one thing that they wanted, and we continue to desire, is that only our Lord is glorified through it all. That includes this book.
We pray that this book will simply be a testimony to the faithfulness of our Lord and a blessing to all who read it.
Johnny Huffman