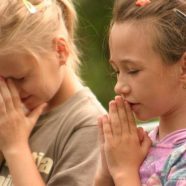 1.  To Meet the Spiritual, Physical, and Mental Needs of Others as Our Lord Makes it Possible.
2.  To NEVER BE LIMITED by Race, Color, Religious Preference, or Organization, Where There Are Needs To Be Met.
3.  To ALWAYS Put Our Confidence in God to Meet the Needs, and to Give Us Wisdom and Direction According to His Will.
4.  That Whatever is Accomplished, Whether in Word or Deed, is Accomplished in Such a Way as to Demonstrate and Share the Love of Our Lord Jesus Christ and to Bring Praise, Honor, and Glory to Only Him.